Jurassic World: Dominion Dominates Fandom Wikis - The Loop
Play Sound
Assessment | Biopsychology | Comparative | Cognitive | Developmental | Language | Individual differences | Personality | Philosophy | Social |
Methods | Statistics | Clinical | Educational | Industrial | Professional items | World psychology |
Animals · Animal ethology · Comparative psychology · Animal models · Outline · Index
---
Escape behaviour, escape response, or escape reaction, is a possible reaction in response to stimuli indicative of danger, in particular, it initiates an escape motion of an animal. In the cases of reflectory reactions, the escape response may also be called escape reflex.
The term is also used in a more general setting: avoiding of unpleasant situations.
Studying escape reactions has a number of practical applications: fish breeding, Insect repellent design, preventing aircraft-bird collisions, etc.
Examples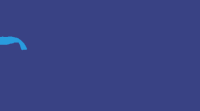 Escape motion
Hiding (sheltering, camouflage)
Motionlessness
A well-known escape response of

squids

is to eject ink.

Shrimp

may eject

bioluminescent

matter.
In some animals escape response includes emptying of the bowels.
---
See also
References & Bibliography
Key texts
Books
Papers
Additional material
Books
Papers
External links
es:Comportamiento de huida