Assessment | Biopsychology | Comparative | Cognitive | Developmental | Language | Individual differences | Personality | Philosophy | Social |
Methods | Statistics | Clinical | Educational | Industrial | Professional items | World psychology |
Social psychology: Altruism · Attribution · Attitudes · Conformity · Discrimination · Groups · Interpersonal relations · Obedience · Prejudice · Norms · Perception · Index · Outline
---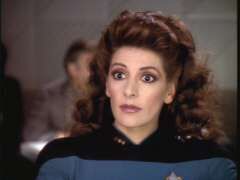 Surprise is a feeling of shock due to something perceived as unexpected. It is one of the basic emotions. There is pleasant and unpleasant surprise. (TS Eliot said, good poetry was continuous slight surprise. It is probably a misquote since surprise is not continuous but exists in the instant - it may be continual.) There is also non-emotional, intellectual surprise such as, "I was surprised to learn that he had worked on the Manhattan Project."
Surprise is expressed in the face by the following features:
Eyebrows that are raised so they become curved and high.
Stretched skin below the eyebrows.
Horizontal wrinkles across the forehead.
Open eyelids-- the upper lid is raised and the lower lid is drawn down, often exposing the white sclera above and below the iris.
Dropped jaw so that the lips and teeth are parted, with no tension around the mouth.
Spontaneous, involuntary surprise is often expressed for only a fraction of a second. It may be followed immediately by the emotion of fear or joy. The intensity of the surprise is associated with how much the jaw drops, but the mouth may not open at all in some cases. The raising of the eyebrows, at least momentarily, is the most distinctive and predictable sign of surprise.[1]
See also
References
↑ Ekman, P. & Friesen, W. V. (1975). Unmasking the face. Englewood Cliffs, NJ: Prentice Hall, Inc.